Script Development, Copywriting, Storyboarding, Illustration, Animation, Motion Graphics, Explainer Videos, Live-action Production, Post Production & VFX
Script Development is a writing process that begins with conceptualizing ideas and ends with the final shooting script, with the goal of introducing your brand to the market in the best possible way. A script creates an overview of the main concept, words to be said, and scenes to be shot that relate to your brand's overall messaging.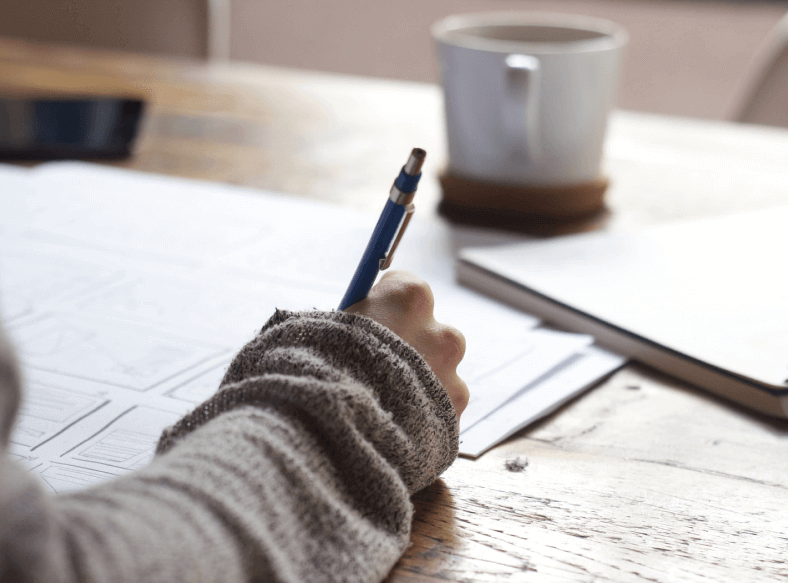 Copywriting utilizes extensively researched and effective words to persuade people to take action in favor of your brand and to establish long-term relationships between the brand and its customers. Copywriting that is effective keeps your brand clean and concise, adds value, and drives positive conversions to your brand.
Storyboarding allows your message to unfold thoughtfully and creatively by creating a series of sketches, illustrations, and panels that are strategically sequenced. Storyboarding allows you to visualize the story's flow and sequence, as well as identify potential errors that may have gone unnoticed, ultimately saving you time and money.
Illustrations are created to interpret and visualize your brand in a variety of ways, and they can be delivered via print and digital media. Illustrations can help your brand communicate powerful messages, express your brand's vision, and take people on a journey to learn more about who you are as a brand.
Animation is a creative process that adds movement to your brand's story, resulting in a one-of-a-kind experience for each consumer. The beauty of animation is that it allows brands to express their key selling points in a quick and easy-to-understand manner—it engages and inspires people to take action.
Explainer Videos are short, direct, and innovative online marketing materials that are used to explain your brand's product or service. Explainer videos are a powerful way to introduce your brand as they provide an easy point of entry for people who are unfamiliar with who you are.
Motion Graphics are animation materials that are frequently used in advertisements, content, and multimedia spaces, frequently adding depth to your brand's story. With the help of Motion Graphics, your content is enhanced and your brand has a better chance of capturing the attention of your target audience.
Live-Action Production is a type of cinematography that uses real actors, people, or animals. Live-Action draws the attention by allowing real-life people or animals to tell the story of your brand, and it is far more accessible than animation or CGI effects.
Post Production & VFX is the process of adding visual effects to your brand's video materials, which includes editing sound, footage, color grading, and other elements to create a finished product. Post Production & VFX offers professionally edited videos that produce excellent results while saving time and money in the long run.